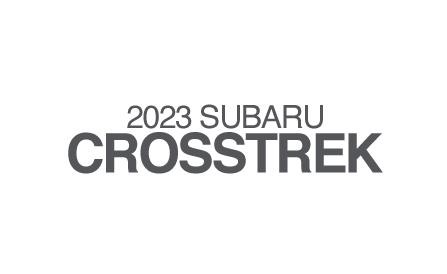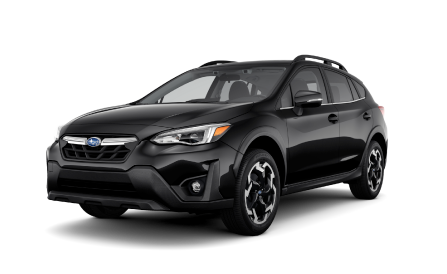 ©2022 Strong Automotive Merchandising. All Rights Reserved.
The Subaru Crosstrek is a crossover SUV ready to tackle whatever life throws at it in typical Subaru fashion. The Crosstrek slots somewhere between a compact hatchback and SUV, especially considering it is modeled after the Impreza hatchback. Still, this car is reliable, potent, and efficient. Exceptional ground clearance and aptly tuned suspension make it great at crawling over uneven surfaces. Modern models also come with comfortable interiors and new-age technology like electric drivetrains. No matter which model you get, you are well-off behind the wheel of a Crosstrek.
Come to DELLA Subaru of Plattsburgh in Plattsburgh, NY, where you can see the Subaru Crosstrek in person. We have various options from which to choose. You can also take advantage of our excellent savings specials on top of our already low prices. Our sales associates are here to ensure you pick the perfect fit model, and our finance department will find you an affordable payment plan.
What's New in the 2021 Subaru Crosstrek?
The 2021 Subaru Crosstrek is part of the second generation of this vehicle. The car is beautiful, and now it comes in five trim levels:
Base
Premium
Sport
Limited
Hybrid
Base and Premium models move by way of a 152-horsepower inline-four-cylinder. The Sport and Limited models use a flat-four-cylinder to produce 182 horsepower. The plug-in hybrid is also more potent than the base models, and it is much more efficient. The car has responsive steering, and its standard manual transmission is fun to drive. You can also option an automatic transmission.
The inside is highly comfortable. Passengers have almost 100 cubic feet of space to relax in and stretch out, while there are 21 cubic feet behind the rear seats. The rear seats also fold in a split fashion to optimize cargo space. The car is highly functional, and Subaru does not shy away from including elegant materials in higher trim levels. You get things like heated and leather seats as you move through the trim levels. Even the Base model has highly comfortable seating.
Either a 6.5-inch (Base, Premium, Sport) or 8-inch (Limited, Hybrid) touchscreen graces the inside of the Crosstrek. It lets you stream music or directions from your smartphone via Bluetooth® or USB. You can also opt for built-in GPS on the larger touchscreen, which also includes SiriusXM satellite radio.
The Crosstrek earned top scores in safety from both the National Highway Traffic Safety Administration and Insurance Institute for Highway Safety. It comes with affordable driver-assist features like automatic emergency brakes, adaptive cruise control, and lane-keeping assist.
All of the above combines into the great package that is the Subaru Crosstrek. It is exceptional in reliability, safety, and convenience for drivers in Plattsburgh, NY.
History of the Subaru Crosstrek
The Subaru Crosstrek is about to enter its 10th year of production. The production model debuted in 2011 and went on sale in 2012 as a 2013 model. The first-generation model had powerful flat-four-cylinder and diesel engine options, along with a manual or continuously variable transmission. There was also a hybrid powertrain available to consumers.
2017 saw the introduction of the second and current generation of the Subaru Crosstrek. It comes with more modern safety features, like adaptive LED headlights. There are also more convenience features, including optional premium stereos. The second-generation Crosstrek no longer offers a diesel engine, with Subaru putting more emphasis on the hybrid version.
Every year, the Crosstrek outdoes itself. With a rich history in only 10 years, drivers can expect good things to come.
Find the Subaru Crosstrek in Plattsburgh, NY
Visit us at DELLA Subaru of Plattsburgh to check out the Subaru Crosstrek in person. It is a phenomenal vehicle, and a test drive is sure to convince you to take one home for daily life in Plattsburgh, NY. Our associates will ensure you pick the right model, one suited for your lifestyle and budget.