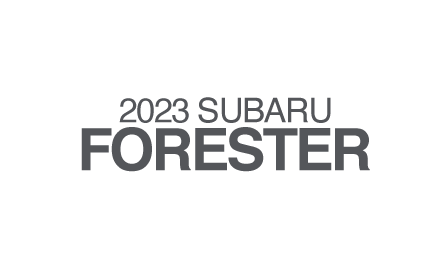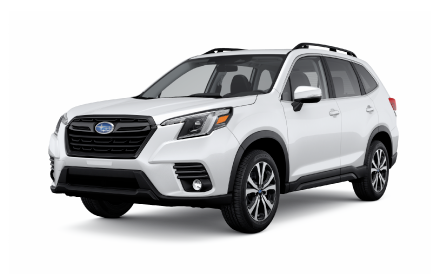 ©2022 Strong Automotive Merchandising. All Rights Reserved.
If you are in the market for a compact crossover SUV, you will want to check out the Subaru Forester. This Japanese model is almost 25 years old and is known for its comfy, safe ride. Whether you want an option that can pack people inside comfortably or fit plenty of cargo in the rear, the Subaru Forester is mighty capable. Moreover, it is perfect for pulling things in tow and can save you at the pump with its fuel efficiency.
Please visit us at DELLA Subaru of Plattsburgh to check out the Forester in person. Our associates will take you on a test drive and show you all of its unique features and technologies. Without a doubt, modern options are sure to please any driver on the roads of Plattsburgh, NY.
What's New in the 2022 Subaru Forester?
The 2022 Subaru Forester is part of the fifth generation of this compact crossover SUV. The year model distinguishes itself from past years through updated looks: a new front fascia, headlamp shapes, and wheels. There is also an additional trim level, bringing the total to six:
Base
Premium
Sport
Limited
Wilderness
Touring
The new Wilderness trim gives more ground clearance for better off-roading. The car also looks slightly more outdoorsy.
In upper-tier trim levels like the Limited, the Forester gets leather upholstery. You also get other elegant materials throughout the cabin. The car seats five in a spacious 108 cubic feet, with more than 30 cubic feet of cargo room behind the folding rear seats.
A touchscreen infotainment system with Starlink operating system graces every Subaru Forester. The Base, Premium, and Sport trim levels use a 6.5-inch screen, while an 8-inch screen comes on Limited and Touring models. USB ports throughout make it easy to stay charged and connected, and you can option built-in navigation. Otherwise, all models can stream directions from smartphones alongside audio apps.
Beyond a comfortable, decked-out interior, the Forester is fast. It uses a 2.5-liter four-cylinder to make 182 horsepower. The car runs power through all wheels using a continuously variable transmission. Not only is this setup powerful enough to tow up to 1,500 pounds, but it is relatively efficient for a car its size.
The National Highway Traffic Safety Administration awarded a five-star safety rating to the 2022 Forester. It comes with adaptive cruise control, automatic emergency brakes, and lane-departure warning, all part of Subaru's EyeSight safety feature suite.
The 2022 Forester makes the perfect choice for safety, convenience, and power as you drive through Plattsburgh, NY.
History of the Subaru Forester
The first Subaru Forester was introduced at the Tokyo Motor Show in 1995 and debuted on the US and Japanese markets in 1997. The model helped popularize the crossover SUV segment. From the get, Subaru Forester models had all-wheel drive and flat-four-cylinder engines, showing the brand's emphasis on traversing rugged terrain. The second generation came in 2002 and brought turbocharged engines with it. In 2009, the first diesel engine found its way into the third generation of Foresters. The fourth generation in 2012 brought the CVT, which became the only transmission option in the fifth generation. The 2018 fifth-gen Subaru Forester dropped diesel options and picked up a hybrid drivetrain.
No matter which generation of Forester you drive, know you will be commanding an off-road capable, tow-ready, haul-ready machine. These cars have been reliable since their debut.
Find the Subaru Forester in Plattsburgh, NY
Come to DELLA Subaru of Plattsburgh in Plattsburgh, NY, to check out our
Forester options for sale
in person. These safe, durable vehicles make great commuters and carpoolers. They are even fit for long road trips, with their massive cargo holds and comfortable seating.We have reasonable prices at our dealership, brought lower by our
saving specials
. Our associates will help you find the right car, whether a Forester or another Subaru model.
Call today
to discuss your options with someone from DELLA Subaru of Plattsburg in Plattsburgh, NY.